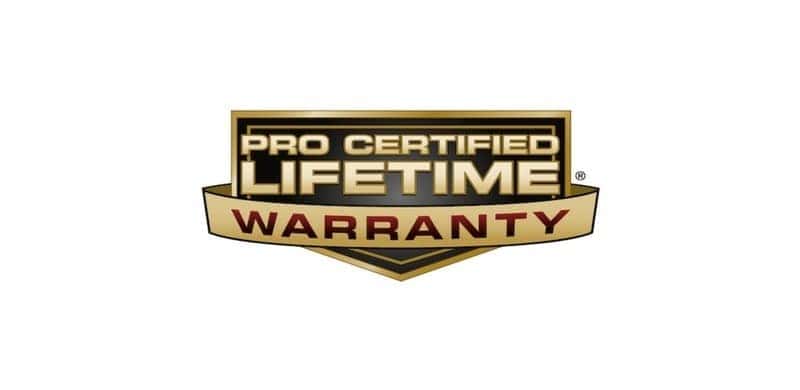 Pro Certified Lifetime Warranty
A new Honda car or SUV backed by a Lifetime Powertrain Warranty means that you'll never have to worry that your car won't be there when you need it most.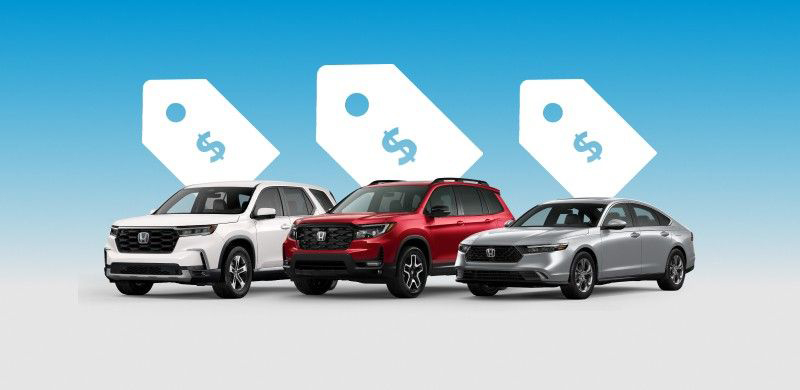 Current Offers
See this month's featured current offers going on now on new Honda vehicles.
Our Reviews
By far, the cleanest and friendliest garage I've been to. Everyone was very helpful and honest. I find it hard to find a good place to take my vehicle to in which I'm getting honest answers and an affordable repair! Way to go CMA! Thanks for all your help!!!!!! 100% satisfaction!
was treated very well there and didnt take long to tell me what was going on with my truck. thank you amy for being so nice to me
UPDATE (6/27/2022): My service advisor, Harold, called me to say that he had stapled the wrong multi-point inspection report to my invoice. He told me that my inspection showed everything to be in perfect working order. I asked that he put it in the mail to me which he did. From this Google Review, I was texted messaged by Joan that she would bring my review's problems to the attention of management. Then today, the service manager, Jeff, called me to apologize for the error and review everything with me again to insure that I was indeed satisfied. I AM. The dealership went under new ownership and I will admit I had concerns how I would be treated in the future. But those concerns were shown to be unfounded and I'm very satisfied with how things have been handled. ----------------------------------------------------------------------------- (Original Review) My only issues with this visit for service was, the oil life indicator was not re-set to 100% after I had my oil/filter change, the multi-point inspection said the tire tread was all 9/32nds when three of the four tires are older than the fourth and I know that they should not all be the same, which leaves me to believe only a single tire was checked and that reading was used for all four tires... and that I got a REQUIRES IMMEDIATE ATTENTION check next to the headlights et al box with no explanation as to what it is that needs that "immediate attention." I've called the dealership and left a voice mail message to call me back and am now waiting to hear back.
Excellent, quick service for a first come, first served state inspection.
We have been customers of Miller, now CMA Honda since 2005. We have had all of our vehicles serviced there. The service department staff has always been very friendly and accommodating.
Great experience. No pressure. Got what we wanted at a price we could afford. Thank you Jeremy and team!
I was looking for a 2022 Honda Passport EX-L, but due to its unavailability I decided to contact CMA to test drive an Elite. I corresponded with Andy via text and she suggested I come in. My wife and I showed up at the appointed time and Andy was ready to greet us. During our test drive, I explained that I wanted to buy a car that wasn't available at the Dealership. She then told me that she didn't expect any EX-Ls any time soon. But she did let me know that CMA was selling cars without an Area Adjusted Mark-up. After shopping around for 10 days I contacted Andy again to test drive another Elite.(the Wife liked all the bells and whistles). I decided that we could afford the upgraded Passport and asked Andy to make me the best possible offer. For the record, I've purchased four new cars in the past and for the first time ever, I was presented with price that I could accept…immediately. Because the Elite was a car that I was not initially considering, I asked if I could think about it overnight. They gave me 24 hours. After discussing it with my wife, I just thought it was the right car and at the right price. The next day, I told Andy we had a deal. It took about an hour to go through the paperwork process (Troy was great) to finalize the purchase, my trade-in, and financing (which I had ore-approved. Andy took about 20 minutes to go over the bells and whistles, then we drove away….happy.
Great service great people
Good cars but they get have high prices
I came in at 9 am for a state inspection and was told it was a 2 hour wait. I had a good book to read so no problem. I was out in less than one hour!!!! Nice and friendly staff too.
Was looking for an Accord Sport 2.0T and all of the Honda Dealerships I reached out to had a 3-4k mark up. CMA was the only one that didn't mark up their vehicles and I was able to get it for MSRP. Chris Lutman was an very helpful and friendly salesman. He made the whole process extremely easy and we were in and out less than an hour. JoJo got us through the finance part super easy as well. Would definitely recommend CMA.
Harold is a great guy to wk with and pleasantly has a great customer service
Amazingly fast and detailed! They communicate effectively while I was there. No surprises. Honest!
Andy Oledan was our sales person she and her manager Troy went above and beyond for us, they made us feel so welcomed, they were friendly, nice, very professional, courteous and genuine. Not one time did we feel scammed or cornered in to a deal. Let's not forget JoJo that was amazing with the finances and finishing up. Our experience was above and beyond at CMA'S we will definitely recommend anyone that's trying to purchase a vehicle to pay them a visit. Thanks once again.

Your Honda Dealer in Winchester, VA
Welcome to CMA's Honda of Winchester. For over 60 years, our family-owned dealership has served drivers from all over Virginia, West Virginia and Maryland. At CMA's Honda of Winchester we take a straightforward approach to the car shopping process and deliver exceptional customer service and quality products at a fair price. CMA's Honda of Winchester remains the premier destination for all things automotive in the Winchester, VA, area, whether you are looking for service, financing or the perfect new or used vehicle.
Here you will find all of the finest vehicles, straight from the Honda factory, including the Honda CR-V, Accord, Civic, Pilot and Ridgeline. From powerful crossover SUVs to sleek sedans, there are so many great options available. In addition to our new vehicle inventory, be sure to also browse our extensive array of used vehicles and Honda Certified Pre-Owned models. Need quality automotive repair or service? Our team of Honda factory-trained and certified service technicians in our award-winning service department are here to help.
Come see for yourself why CMA's Honda of Winchester has remained a fixture in the Winchester, VA community for over 60 years. Our team of experts are here to answer your questions. Whether you choose to stop by, browse online or give us a call, you can always expect world-class customer service and selection at CMA's Honda of Winchester. It's always a better deal at CMA's Honda of Winchester! We proudly serve the following areas: Winchester, Ashburn, Charles Town WV, Frederick County, Front Royal,Gainesville,Leesburg, Martinsburg WV, Stephens City, Frederick, MD, Strasburg, Woodstock, and beyond
New Model Reviews
Get Directions To CMA's Honda of Winchester